Pathways to breakthrough innovation in cardiac surgery
As part of the extensive scientific programme being presented in Milan, Edwards Lifesciences are delighted to sponsor the Lunch Symposium, 'Pathways to Breakthrough Innovation in Cardiac Surgery'.
The evolution of techniques, treatments and devices have always been the drivers for the improvement of patient care, and this debate-led symposium will explore how these innovations should be harnessed in today's complex, multi-stakeholder climate. Edwards Lifesciences invites you to join leading experts from around the world in this not-to-be missed symposium, chaired by Prof. Michael Borger (Leipzig), and delivered as a series of rapid-fire sessions and panel debate.
Post-EACTS, we are delighted to be able to offer the symposium recording on-demand – we will email you when this becomes available.
Date

Saturday 20 October

Time

12:45 – 14:00

Room

Brown 3, Level 2

Chairpersons
Prof. Michael Borger (Leipzig)
Mr. Christopher Young (London)
For more Information View full Agenda
Interview with Mr Christopher Young, Lunch Symposium co-chair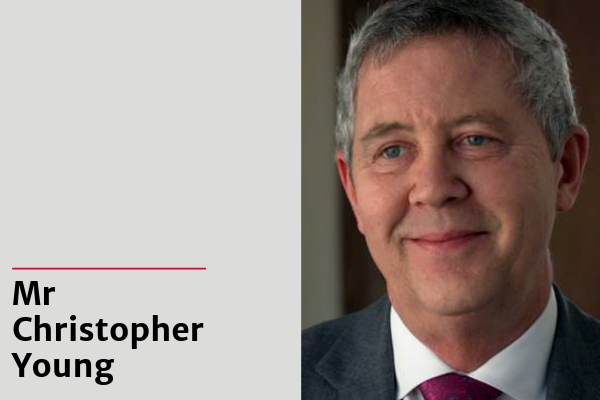 Mr Christopher Young
Christopher Young is a consultant cardiothoracic surgeon at St Thomas' Hospital and Director of the private transcatheter aortic valve implantation programme at London Bridge Hospital, both London, UK. His interests lie in keyhole heart surgery, percutaneous heart valve surgery and aortic aneurysms.
Read more
You are co-chairing the Edwards lunch symposium entitled 'Pathways to breakthrough innovation in cardiac surgery' at the forthcoming EACTS Annual Meeting. Please could you tell us about the topics that will be discussed?
First, we will look at how to develop and introduce innovations in an increasingly competitive market. We are going to consider how patients – the most important people in all of this – are taking a more active role in decisions about their treatment. We'll discuss the difficulties surgeons face in introducing innovation, and whether the CE mark alone is enough to justify adopting a new practice or device. Finally, we will move on to what the future holds, including artificial intelligence, robotic surgery and 3D printing.
Why should cardiac surgeons attend this symposium?
The environment in which we work has changed dramatically over the last 10 years, and it will continue to change. Cardiac surgeons need to take the lead in defining this evolution. This symposium is an opportunity to meet and discuss, in an open forum, how we can shape the future. However, it's not just for clinicians, but for patients and other stakeholders in cardiac surgery.
The symposium will end with a 'great debate'. What topics do you think will provoke the most discussion?
How we introduce new technology, while maintaining patient safety, will be a hot topic. I think people will also want to debate the types of surgery that will be on offer in the future, and how to ensure we have the skills to use them. Patient associations and charities, such as Heart Valve Voice, are increasingly powerful, and their role will no doubt feature in these conversations.
Symposium Agenda
Rapid fire sessions
Industry and innovation: what's the trade off?
Donald E. Bobo, CVP, Strategy & Corporate Development, Edwards Lifesciences, USA
Surgeons' instinct for innovation
Hendrik Treede (Hamburg), Chair of New Technology Task Force, EACTS
Is CE-mark enough for my practice?
Volkmar Falk (Berlin)
Robots, artificial intelligence and 3D printing: the future of cardiac surgery?
Peyman Sardari Nia (Maastricht)
New paradigm shift: patients' voice
Christopher Young (London), Heart Valve Voice UK
The Great Debate
Breakthough innovation: incentives, risks and benefits